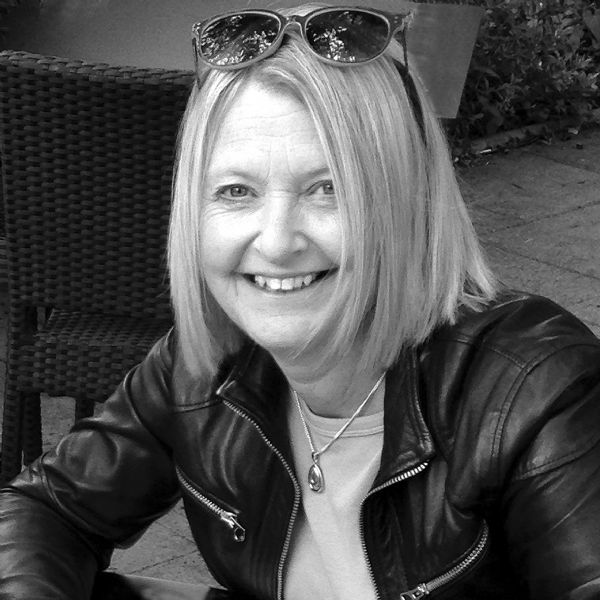 ENTER ONLINE
ENTRY FORM
RULES
PREVIOUS WINNERS
CHRISSIE GITTINS
PRIZE NEWSLETTER
THE CATERPILLAR POETRY PRIZE 2018 WINNER ANNOUNCED!
The winner of The Caterpillar Poetry Prize 2018 is 'Mustafa's Jumper' by Coral Rumble

'

The Caterpillar

is such a unique and inspired magazine. Winning The Caterpillar Poetry Prize is all shades of wonderful! So honoured, and a little dazed.'

Coral Rumble



You can read the winning poem in this article in the

Irish Times.


Coral, who has, according to Michael Rosen, 'a dash and delight about her work,' has published three collections of poetry for children – Creatures, Teachers and Family Features, Breaking the Rules and My Teacher's as Wild as a Bison. Her last two collections were featured in the 'Best Books' supplement of Junior Education Magazine and were selected as 'choices' by The Children's Poetry Bookshelf, and she recently featured in Favourite Poets (published by Hodder Children's Books).

She has contributed many poems to the Cbeebies TV programmes Poetry Pie and The Rhyme Rocket and is the writer of the Pinkasaurus stories that have been broadcast on Cbeebies Radio.

Coral works regularly on education projects, at home and abroad, with the likes of the Poetry Society and the British Council. She enjoys helping children of all ages and abilities to write poems they can be proud of, and she has given workshops in some unusual places, the grandest of which was Buckingham Palace.

She is Poetry Editor for the Writers' Advice Centre in London and works on the Able Writers scheme. More recently, Coral has teamed up with her illustrator daughter, Charlotte Cooke, to produce a picture book called The Adventures of the Owl and the Pussycat, which was longlisted for the Oscar's First Book Prize.
The following were also commended by the judge Chrissie Gittins:
'Crying in the Cloakroom' by Carole Bromley
Carole
Bromley's first collection for children,
Blast Off!
, was published by Little Donkey last year. Her children's poems have appeared in
The Caterpillar
and in
A Poem for Every Night of the Year
(Macmillan)

'Gote the Nits' by Marie Carmichael
Marie Carmichael is a retired Marie Curie nurse and lives in Clackmannan, Scotland. She now likes to spend more time writing children`s poetry and volunteering on the canal boats in Falkirk.

'Meals on Wheels' by Nikki Cookson
Nikki Cookson has been a primary school teacher in Lancashire for over twenty years, but refuses to grow up and often has her head in the clouds or stuck in a book. She loves writing stories and poems to share with the children.

'Mum's Menu' by Sam Cummings
Sam Cummings lives in Australia after moving there from the UK. She is a short story writer, and believes strongly that children have the best sense of humour.

'Fledgling' by Matt Goodfellow
Matt Goodfellow is a National Poetry Day Ambassador from Manchester. His most recent collections are The Same Inside (Macmillan, 2018), written with Liz Brownlee and Roger Stevens, and Chicken on the Roof (Otter Barry, 2018).

'The Sea's a Salt Blue Dish' by Mary Green
Mary Green lives in Brighton. She writes anything and everything for children and young adults, but best of all she loves writing poems and stories.

'Dear Tallest Man in the World' by Louise Greig
Louise Greig writes poetry and children's picture books from her home in Aberdeen, which she shares with her husband and her rescue greyhound, Smoky. She grew up inhabited by the poems of Robert Louis Stevenson and recognises that a poem can reside in the heart of a child for life. She is a former winner of The Caterpillar Poetry Prize.

'Our Grandpa' by Nicolette Gunn
Nicolette Gunn has first-hand experience of children, grandchildren and teaching. She loves to read and enjoys writing poems, rhymes and flash fiction. She is retired and lives near family in Dorset.

'Bill the Bad' by Jonathan Humble
Jonathan Humble is a teacher in Cumbria. He's worked as a painter, lettuce picker and engineer in the power industry. He writes poetry and short stories. He likes trees, kids, dogs, libraries and coffee.

'My Dental Dilemma' by Jenny Lamothe
Jenny Lamothe is a freelance writer living in Sudbury, Ontario, Canada. When she's not writing, she's laughing.

'Mooncalf' by Kate O'Neil
Kate O'Neil is an Australian. Her poems for children appear in magazines and anthologies in the UK, USA, New Zealand and Australia. Her first collection, Strike a Light, is forthcoming from Triple D books.